Have You Seen This Couple?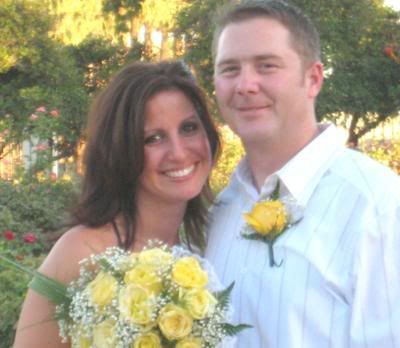 A jump drive was found containing, among other things, this couple's wedding photos. They are dated June 21, 2007 and appear to have been taken in a park. One of the photos is of a bridge and the plaque says (as best I can figure) "Guest House Bridge, dedicated in memory of Byron Peck"
I would love to be able to return it to them, but . . . how do I track them down?
UPDATE: I uploaded a photo of the venue here, in case anyone recognizes it.
Posted by Vox at July 30, 2007 11:08 AM | general